Leading with Purpose
Vista Prairie Communities' Aspire Lifestyle™ embodies our commitment to honor residents and enhance their quality of life in five critical areas, throughout their stay with us. Vista Prairie Communities looks forward to the gifts, passions, and talents you'll bring to the community that you call home. We provide a joy-filled environment where we value and celebrate your purpose and where you get room to grow. At Vista Prairie Communities, you're family.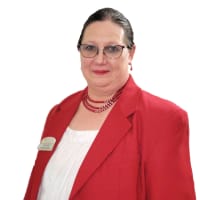 Rita Gronski

Brentwood
September 27, 2021
Executive Director Rita Gronski is a veteran Brentwood leader with more than thirty years of experience in senior care and business ownership. She assumed her new role after managing the culinary department for more than 10 years. High quality nutrition is part of the foundation of Brentwood's excellent reputation.
Rita earned her certification as a dietary manager from the University of Wisconsin at River Falls. She learned her characteristic work-ethic growing up on a dairy farm.
Rita also is a well-known civic leader in Rice Lake, WI where she currently serves as the Loyal Knight for the local Elks Lodge.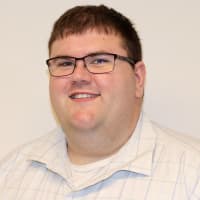 Justin Hughes

Copperleaf
June 12, 2023
Justin is a veteran senior care executive director, having served in similar positions for more than eight years at two area senior living communities. He assumes leadership of one of VPC's most successful communities, Vista Prairie at Copperleaf, with 55 one and two-bedroom assisted living apartments, 24 Serenity Suites, and seven care suites, dedicated to residents who need an extra level of care.
Justin obtained his BA degree from Concordia College in Moorhead, MN where he majored in Healthcare Administration and Long-Term Administration. He is a Licensed Assisted Living Director.
Calvin Diekmann

Fieldcrest
May 11, 2016
Cal joined Vista Prairie Communities in 2003, in the Memory Care unit of Goldfinch Estates, our Fairmont Minnesota community. In 2012, Cal moved to Fieldcrest Assisted Living in Sheldon Iowa as the Executive Director. Prior to Vista Prairie Communities, Cal worked in Mental Health for 20 years and found he most enjoyed working with older adults.
The job of Executive Director keeps Cal very busy but he still finds time to stop and visit with residents and staff. One of the most enjoyable parts of Cal's job is giving tours to potential residents. "I get to show off our community and staff."
Cal earned his Validation Teaching Certificate in 2010. One of his goals for Vista Prairie Communities is an expansion of the Memory Care program to include a Validation Training Program for staff and families. Cal has been an Alzheimer's Support Group Facilitator for over 10 years and has also mentored Adults with Mental Health Challenges for the past 20 years. In 2007, the Minnesota Health and Housing Alliance named Cal its Caregiver of the Year.
When Cal is not working, he enjoys spending time with family and friends, visiting zoos, watching movies and cooking fun meals. "Fieldcrest is my family. I am very lucky to work with such a great team. The residents and staff are a huge blessing for VPC."
Colleen Marcus

Garnette Gardens
December 3, 2021
Colleen Marcus was promoted to Executive Director of Garnette Gardens after serving nearly six years as its Sales and Community Outreach Manager, welcoming new residents and ensuring that they became comfortable in their new home. With more than 24 years of experience in hospitality, online marketing and senior housing, Colleen is well prepared for this role. She started her senior care career in 2015 as a regional sales leader for Vista Prairie Communities (VPC). Early in her VPC tenure she also was an online marketing consultant for Redwood Valley Technical Solutions. Sales and catering leadership for the nearby Jackpot Junction Casino Hotel rounds out Colleen's hospitality experience.
Colleen holds a certificate in Sales and Marketing from Minnesota West Community and Technical College.
Kacey Kasel

Goldfinch Estates
January, 2022
Kacey assumed the Goldfinch Estates leadership role as an innovative care provider and a veteran senior care executive director. She served in similar positions in nearby Winnebago, Wells, Truman and Elmore, Minnesota and brought more than six years' prior experience as a registered nurse.
She leads VPC's largest community, with 92 one and two-bedroom apartments for seniors who want access to supportive services and 41 memory care suites for seniors diagnosed with Alzheimer's or other forms of dementia.
Kacey obtained her Bachelor of Science in Nursing from Presentation College in Fairmont, MN and has additional licensure as a public health nurse and a school nurse.
Kim Putz

Monarch Meadows
January 23, 2023
As Executive Director of Vista Prairie at Monarch Meadows, Kim combines impressive academic credentials with more than 12 years of healthcare management experience to provide strong leadership and caring service for older adults. She leads one of Vista Prairie's largest communities, with 86 one-and-two-bedroom assisted living apartments and 12 care suites, providing 24-hour continuous senior care.
Kim holds a BS degree in nursing and a Master's in Business Administration. She also is an adjunct clinical instructor for the nursing department at Mankato State University.
Chris Carter

Windmill Ponds
May 11, 2016
Born and raised in northern Minnesota, Chris Carter found a passion for working with the senior population after leaving the field of higher education. In her transition, she learned that her own values matched that of Vista Prairie Communities (VPC) and she soon joined Vista Prairie at Windmill Ponds as the Executive Director.
Chris received her Bachelor's degree from Washington State University in Psychology and was the director of admissions at South Dakota School of Mines and Technology in Rapid City, South Dakota before joining VPC. She was also the Housing Director at Deconess Tower in Faribault, Minnesota as well as the Executive Director at River Bend Senior Living in Rochester, Minnesota.
Chris said the people at Windmill Ponds remind her of friends and family she knew growing up. She said "I truly enjoy my job – and chose to leave higher education to work with our senior population as it is greatly rewarding work."
Chris also enjoys reading, walking her dog, Molly, adventures and quilting.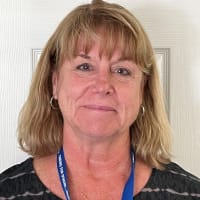 Stephanie Morley 

Emerald Village
March 2023
Stephanie assumed her role as the Executive Director of Emerald Village in North Olmsted, Ohio in 2023 as a veteran senior care provider. She has served in similar positions elsewhere in Ohio, as well as Texas and Pennsylvania. In Ohio she has served primarily as an Administrator or Executive Director in Skilled Nursing or Assisted Living facilities.
At Emerald Village she quickly recognized what a special community it is, with amazing staff members as well as families and residents who she is thoroughly enjoying.
Stephanie is a Licensed Nursing Home Administrator with academic credentials including an MBA with Healthcare Emphasis and a BS in Nutrition Education.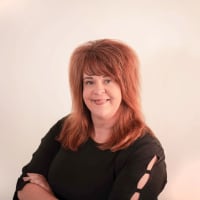 Kyla Franta

Executive Director
Kyla has been a dedicated veteran Executive Director for over 18 years. She also brings over 11 years of experience in communications, customer service, and sales and marketing. Kyla has also shown tremendous leadership in many service organizations in which she has volunteered over the years.
She leads two of Vista Prairie's newest communities located both in the New Ulm community, Ridgeway on German and Ridgeway on 23rd. Combined, these communities have 93 one and two-bedroom assisted living apartments and 24 memory care suites for seniors diagnosed with Alzheimer's or other forms of dementia.
Melissa J. Plachecki, RN, BS

Organizational Director of Health Care
November 26, 2018
Melissa Plachecki has 25 years of leadership experience as a Registered Nurse in Assisted Living and Home Care settings. Melissa has served in the development of Assisted Living programs, quality improvement initiatives and has provided leadership to several large assisted living organizations. Melissa was appointed to the Minnesota Department of Health, Home Care and Assisted Living Provider Council, which allowed her to make recommendations to the legislature on ways to improve the delivery home care and assisted living services. When not working Melissa enjoys teaching Spinning classes as a certified Spinning instructor and spending time with her family hiking, kayaking and making wine. Melissa brings to the Vista Prairie Communities team passion, leadership and knowledge of the senior living field.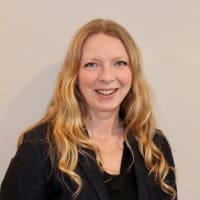 Jennifer Marcus

Regional Director of Operations
Jennie was promoted to this newly created position, following four successful years as the executive director of Vista Prairie at Copperleaf. Her passion for seniors was influenced by her mother's work in the field. After college in Mankato, Jennie began her career working direct care with REM-The Mentor Network where she remained for 15 years. Jennie obtained her Bachelor of Science degree in speech communication, technical writing and marketing from Minnesota State University in Mankato. Her post-graduate study includes a certificate from the Institute on Community Integration from the University of Minnesota and a Senior Living Certification as a Certified Assisted Living Executive Director.
Reed Mainquist

Controller
June 20, 2017
Reed joined Vista Prairie Communities as controller in June 2017. He began his professional career as an Audit Associate for KPMG after obtaining his Master's in Accounting from the University of Minnesota in 2011 and undergraduate degrees in accounting and economics in 2010.
While at KMPG he received Encore Awards for exhibiting core values while serving clients and working in teams. After leaving KMPG, Reed worked for Eide Bailly as an audit senior. Reed served as a senior accountant at North Memorial Hospital in Robbinsdale, Minnesota where he managed and supervised the accounting for all capital acquisitions. He has worked with a number of clients including Ronald McDonald House, The St. Paul Chamber Orchestra and General Mills.