Morris E. Knopf

Chairman
Morris Knopf graduated from the University of Iowa in 1963 with a B.A. degree and from the University of Iowa College of Law in 1966 with a J.D. degree. Morris practiced law for 45 years with private practice law firms in Ohio, Iowa and Minnesota with an emphasis on tax-exempt financing and particularly financing by tax-exempt organizations. Since 1998, Morris has represented Vista Prairie Communities in its numerous financing projects and its corporate matters advising the Vista Prairie board on multiple legal issues. In January 2012, following his retirement from Best & Flanagan LLP, Morris was appointed President and General Counsel of Vista Prairie Communities. Morris retired from his day-to-day roles at VPC in 2016, but continues to serve as the Chairman of the Board.
Denice Jasper

Vice Chair
Following a twenty-two year successful career in Investment Banking, Ms. Denice Jasper joined the Board of Directors of Vista Prairie Communities in 2009. Currently serving as Vice Chair, Denice participates in a variety of ways to further VPC's mission to provide nurturing and homelike housing communities to its diverse resident population. In addition to her leadership role in developing an Enterprise Risk Management program for the organization, Denice also is a member of the Finance Committee, the Fundraising Committee and monitors Construction Project funding.
Jim Ehrenberg

Treasurer
Jim Ehrenberg retired from U.S. Bank N.A. as a Senior Vice President in the Corporate Trust Department after 40 years of service with the bank. During that period, he held various managerial positions related to administration, operations, new business development, default administration and budget planning. Jim is currently one of four Individual Trustees of Mesabi Trust, a NYSE entity.
Jean Bey

Director
Jean Bey is a Registered Nurse with clinical care experience and a specialty in occupational and environmental health nursing. Jean is currently an adjunct instructor in the University of Minnesota School of Public Health, Environmental Health Division. She retired from 3M Company in 2013 where she worked as a Corporate Occupational Health Manager for 13 years, providing global nursing training and development, employee health and productivity programs and facility support for health guidelines and practices. Prior to 3M she was at Honeywell Inc. for 11 years as Health Services Manager for the Minneapolis region and corporate offices and an occupational health consultant to Corporate Health Management. Jean also worked at Northwest Airlines as Health Care Advisor in the corporate Benefits Department. She has experience with elder care in her acute nursing career as well as while caring for family members in senior apartments, assisted living and skilled nursing homes. Jean is a resident of Alexandria, Minnesota where Vista Prairie at Windmill Ponds is located.
Bill Green

Director
Bill Green joined the Vista Prairie Board of Directors in January 2018. He graduated with a business degree from the University of Notre Dame. Bill was an officer for the Deluxe Corporation in Minnesota and Colorado before leaving to pursue a second career as a small business owner and working in several start-up organizations. Motivated by the experience of his parents and other relatives over the years, Bill developed an interest in assuring seniors are served with dignity and compassion. He said that Vista Prairie Communities' mission puts the primary emphasis in the right place - the residents. His overall goal is to sustain and continue to improve residents' lives throughout our communities. Bill and his wife Pat enjoy spending active time with friends and with grandchildren in Minnesota, Colorado and Texas.
Rose Agnew

Director
Rose Agnew joined the Vista Prairie Board of Directors in January, 2018. Rose founded Aviation Innovation, LLC in 2004 where she has specialized in bringing diverse groups from the aviation industry together to collaborate on contingency plans and large construction projects. She is a resident of St. Paul, Minnesota and has worked across the US at a wide range of airports. Also, she participated on FAA Sponsored research for the Airport Cooperative Research Program.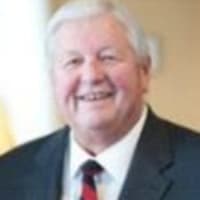 Richard A. Buendorf

Director Emeritus
Mr. Buendorf is retired and last served as the President of Savings League of Minnesota. He was also on the board of directors for the Association of Community Banks.