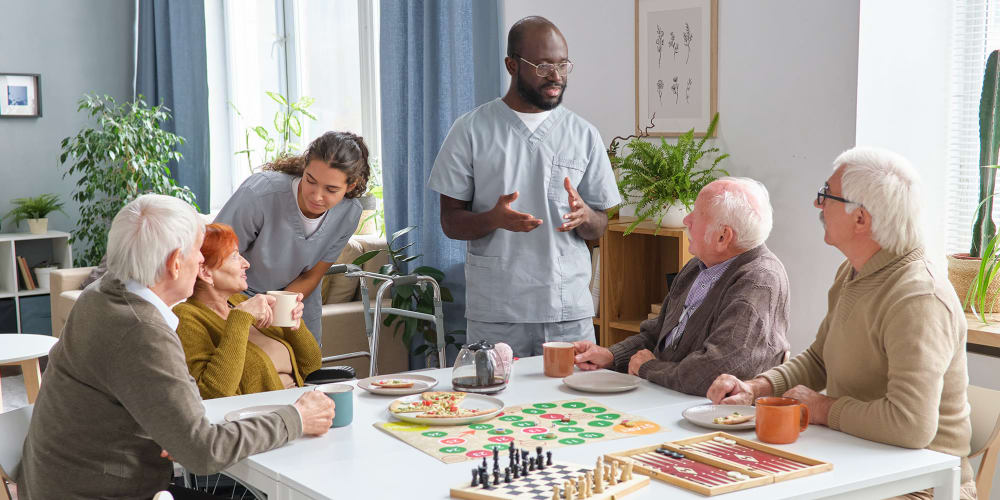 Vista Prairie's Assisted Living Program
We know just how important it is to feel comfortable and safe in your own home. Whether you or your loved one need round-the-clock care or just a helping hand here and there.
Vista Prairie's Memory Care
Finding the ideal care for your loved one living with Alzheimer's disease or another related dementia is a challenging decision. Vista Prairie at Garnette Gardens has a thoughtfully-designed Memory Care neighborhood where your loved one will be engaged, feel known and loved, and have the highest level of compassion and care.
Vista Prairie's Care Suites
Offering an enhanced level of care for older adults, our Care Suites are designed to help residents feel safe, secure, and supported in a cozy, home-like residence.