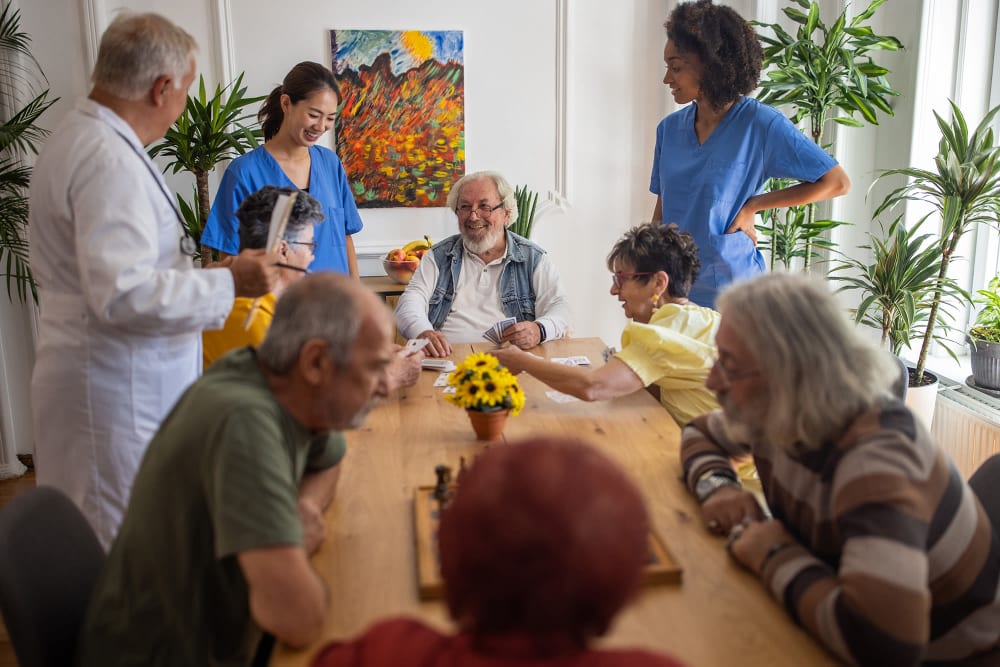 Vista Prairie's Assisted Living Program
We know just how important it is to feel comfortable and safe in your own home. Whether you or your loved one need round-the-clock care or just a helping hand here and there, we're ready to meet you where you are with a maintenance-free, care-centered lifestyle. Our Assisted Living program offers comfortable, spacious apartment choices for older adults seeking support with daily living activities, companionship, delicious and nutritious meals, and 24/7 personalized care from our highly trained and compassionate team members.
Comfort. Care. Connection.
Vista Prairie at Brentwood ensures that our residents not only feel welcome but feel a sense of belonging and purpose. Our communities are so much more than just a place to live for seniors. This is a home where they can feel fulfilled, find friendships, engage in activities, and discover new interests. Alongside our Aspire - Life on Purpose™, and innovative technologies, we also ensure that our residents feel supported through life's daily activities with 24/7 nurse oversight, access to an emergency response system, and scheduled routine health services.
Come visit Vista Prairie at Brentwood to experience the best in supported living for older adults. We look forward to welcoming you or your loved one home.