Your Life, Reimagined
Vista Prairie at Goldfinch Estates' Aspire - Life on Purpose™ lifestyle embodies our commitment to honor residents and enhance their quality of life in five critical areas, throughout their stay with us. Vista Prairie Communities looks forward to the gifts, passions, and talents you'll bring to the community that you call home. We provide a joy-filled environment where we value and celebrate your purpose and where you get room to grow. At Vista Prairie at Goldfinch Estates, you're family.
Life on Purpose
Like the five points of a star, the five aspire lifestyle components make up our Life on Purpose communities: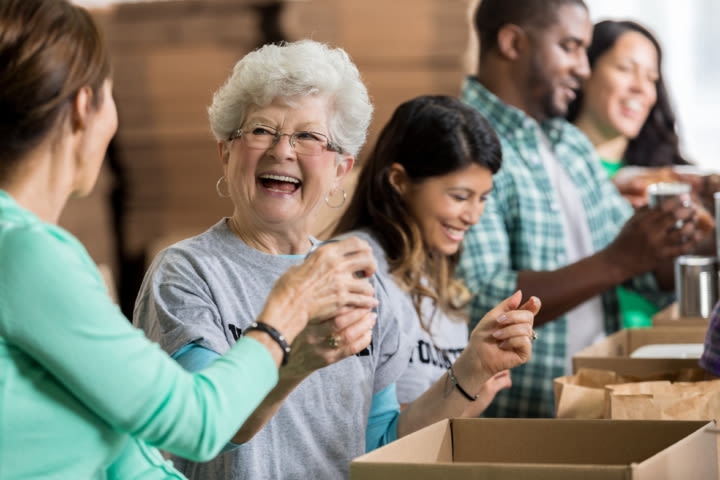 SOCIAL
Social connection enhances our quality of life. We provide social support, to ensure that you'll have people to turn to when you need them.
Connection to Purpose: Discover your passions and find new and fulfilling opportunities to find joy in your life. Prepare to make use of your gifts, skills, and talents — through a volunteer program or community partnership — to maintain purpose, happiness, and enrichment. Our staff is committed to help you build on or find your purpose and to connect you to it.
Connection to Family: Family and loved ones are foundational to your quality of life. We encourage their connections and positive engagements and help find opportunities and solutions to foster involvement at just the right level to enhance family connections.
Connection to Community: We believe a connection to the greater communities in which we serve is crucial to your social health as well as to our staff's purpose. VPC is not an isolated service, but a neighbor helping to create a vibrant community. We are active community members, and our staff are encouraged to volunteer in the greater community. We are dedicated to keeping you involved in the greater community events that you value.
PHYSICAL
We are dedicated to helping you maintain your best health and highest level of physical wellness that is possible for you. Working as a team with other healthcare professionals and you, we will help to develop an individually designed physical wellness plan.
Wellbeing: Enjoy wellness activities that emphasize achieving your appropriate level of fitness. Avoid harmful habits, make informed decisions about your health, and partake in physical health services as needed.
Nutrition: Nutritionally planned, delicious, restaurant-style dining experience that'll give you healthy choices and an indulgence when you so desire.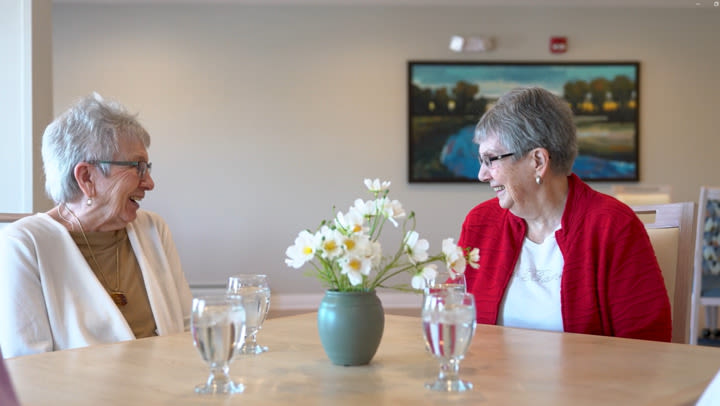 INTELLECTUAL
We will challenge and engage your mind through creativity to improve your knowledge through continued insight. With our innovative programming, we'll offer lifelong learning courses such as painting, music, languages, technology, and other new discoveries.
Emotional
Emotional health is critical to your quality of life. We help you pursue a better understanding of your feelings, as well as acknowledging and expressing them in a healthy and productive manner. Our support can help you accept limitations, deal with the stressors of daily life and achieve emotional stability.
SPIRITUAL
Spiritual well-being helps us find meaning in life. The road to spiritual well-being aligns your actions with your beliefs and values. We celebrate the many ways you contemplate, express, and experience your beliefs.